Bush Ross Founder and President Featured in 2015 Florida Super Lawyers Publication
June 18, 2015
Bush Ross Founder and President, Jeffrey Warren, was prominently featured in the 2015 Florida Super Lawyers publication.
The publication, of which Mr. Warren dons the cover, includes a five page feature article which depicts his journey from a linebacker at the University of Florida to law school politics to the breadth of his accomplished career as a bankruptcy and creditors' rights attorney.
To read the article, click on the link below.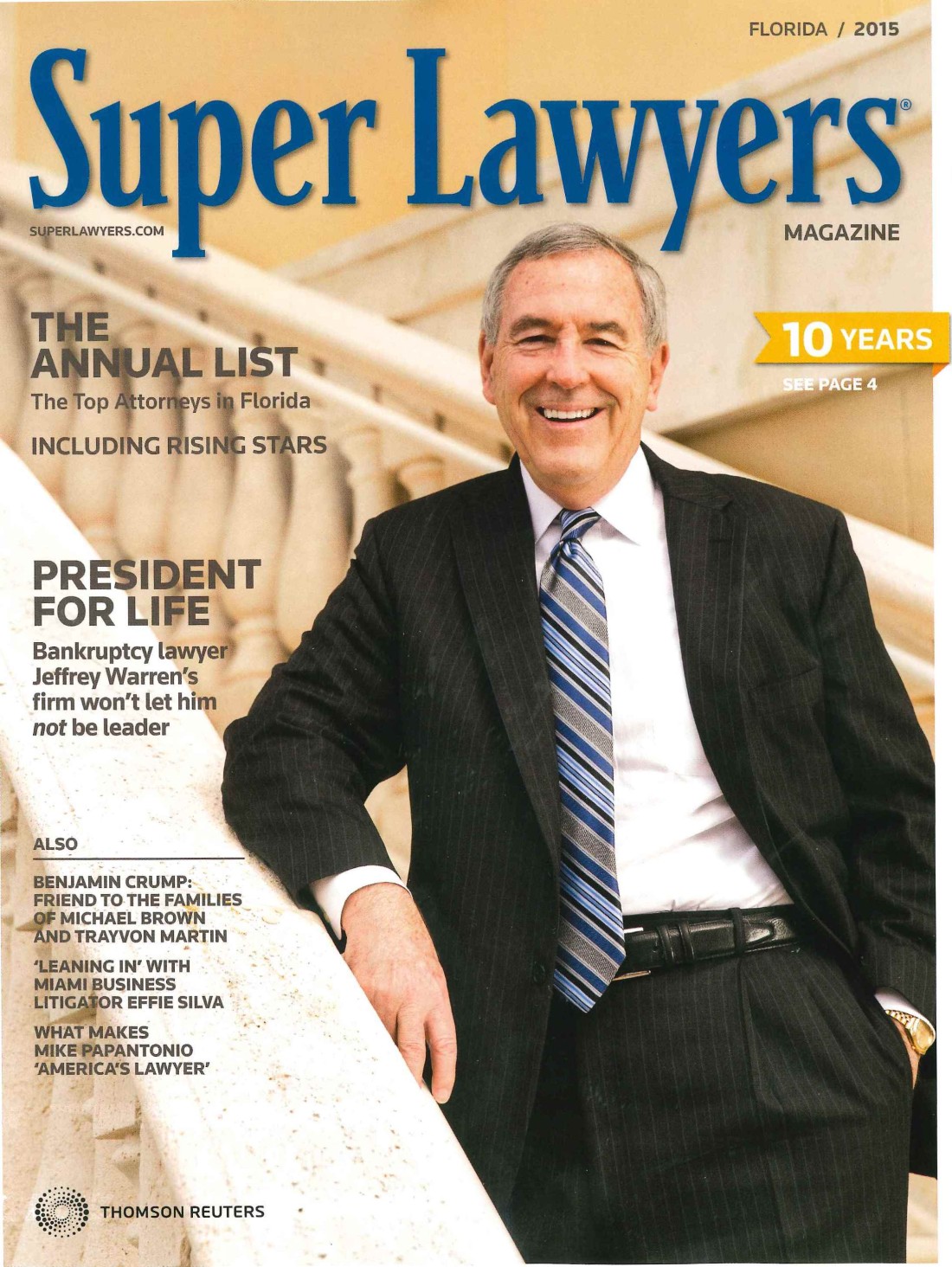 View Document(s):
Related Attorneys