Bush Ross Shareholder Recipient of HCBA's Red McEwen Award
June 18, 2014
Bush Ross Shareholder Carter Andersen was recently presented with the Hillsborough County Bar Association's Red McEwen Award. Mr. McEwen – who passed away in 1976 – served as President of the HCBA in 1949 and was Hillsborough County State Attorney and a prominent civic leader. Each year, recipients of this longstanding award are recognized for their outstanding assistance and support of the HCBA President during his or her term, and whose individual service and contributions will have an everlasting positive impact on the organization.
In presenting the award, HCBA President Susan Johnson-Velez recognized contributions not just by Mr. Andersen, but by other members of Bush Ross.
Mr. Andersen has been actively involved with the HCBA, having served on the Board of Directors for the past six years. He was recently elected HCBA President-Elect. His term as President-Elect began in June 2014, and will be followed by a year-long term as HCBA President to commence in June 2015.
Mr. Andersen regularly represents Florida and local and national clients in commercial disputes involving contract, construction, real estate, employment, and professional malpractice matters (including defending attorneys, accountants, architects and engineers).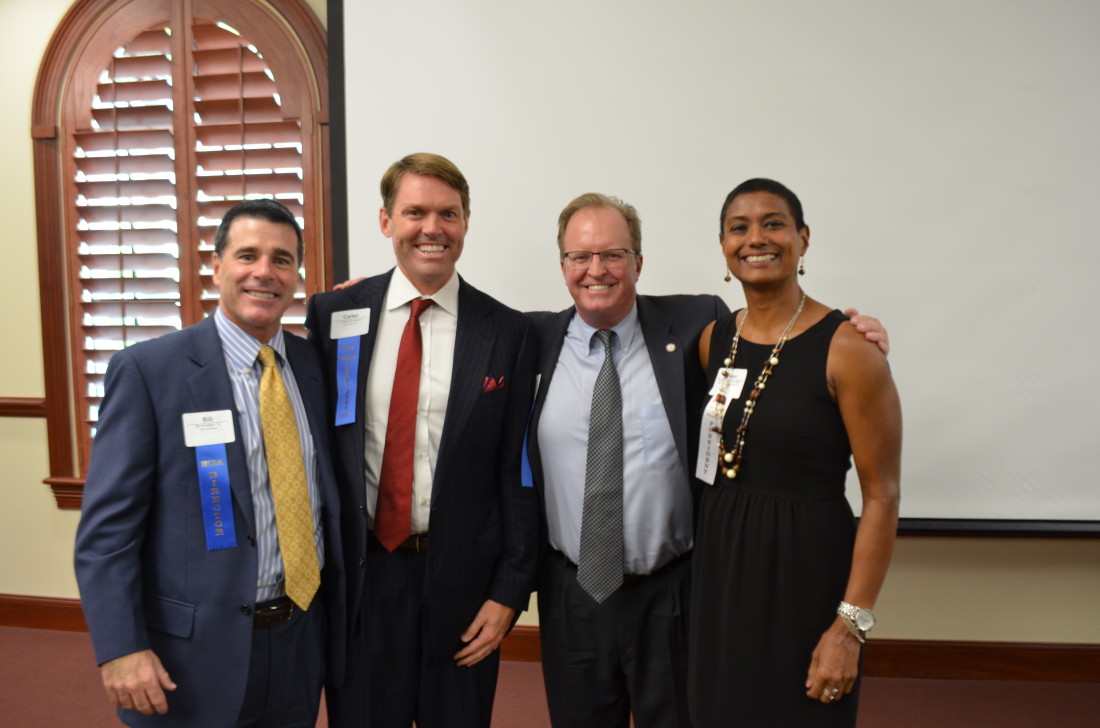 Pictured from left to right: Hillsborough County Bar Foundation Chair Bill Schifino, Jr., Bush Ross Shareholder and HCBA President-Elect Carter Andersen, HCBA Secretary Rob Scanlon, HCBA Immediate Past-President Susan Johnson-Velez
Related Attorneys